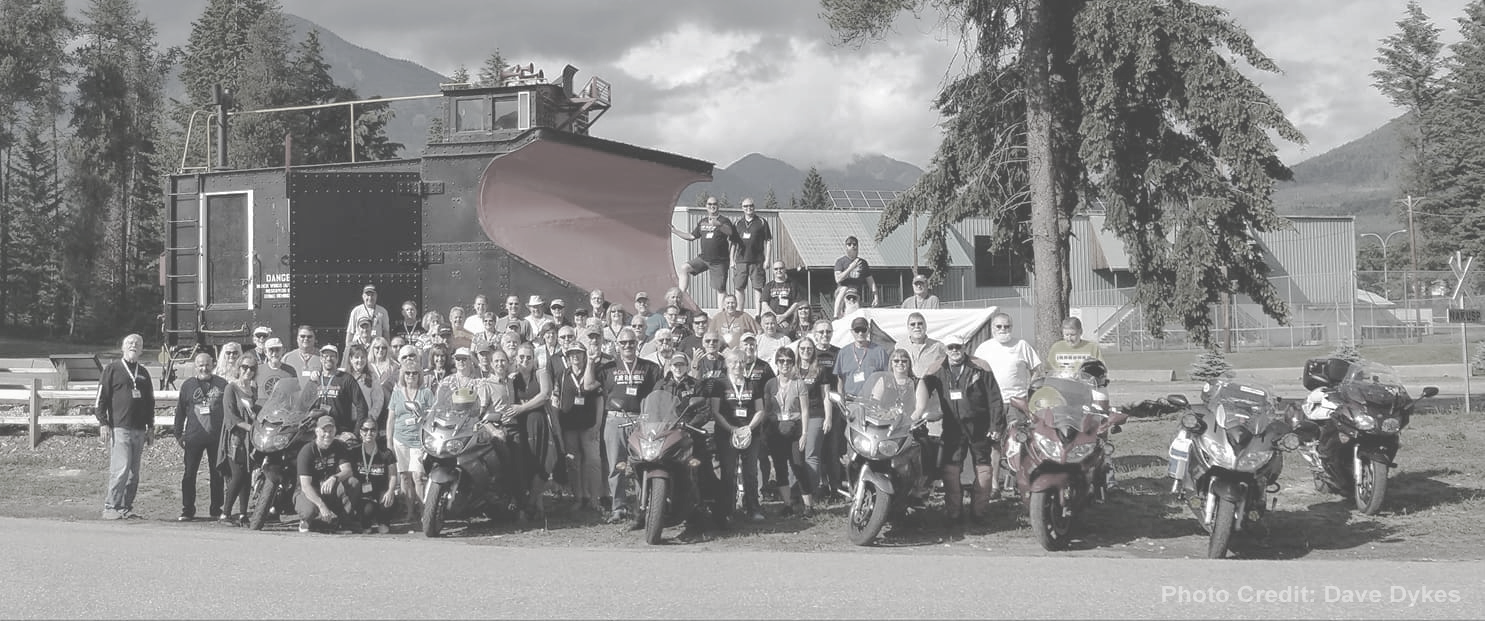 CFR - Canadian FJR Ramble 2022
CFR 2022 will be hosted in Nakusp, British Columbia on June 23-26th, 2022. Ongoing discussion on FJRiders.com and FJRForum.com linked below. Additional details will be posted here as they become available.
Questions, comments and suggestions can be submitted via the "contact us" form below.
Suggested Hotels include:
The Lodge at Arrow Lakes - 515 Broadway, Nakusp, BC, V0G 1R0  1-800-663-0100
Event Group rate at the Lodge at Arrow Lakes is "Tour".  Rooms in the group rate include:  A small basic room with 1 queen bed, coffee and a/c for $110.00 plus 15% tax, A basic room with 2 doubles beds, coffee, a/c for $120.00 plus 15% tax, A room with 2 queen beds, small fridge, coffee and a/c for $130.00 plus 15% tax, and 1 room with 1 king bed, jacuzzi bath, small fridge, coffee and a/c $175.00 plus 15% tax.
The Selkirk Inn - 210 6th Avenue West, Nakusp, B.C., V0G 1R0, Canada
Reservations Only: 1-800-661-8007 or 1-250-265-3666
Email address: selkinn@columbiacable.net
Rally Shirt Graphic designed by Mike Lemoine
Event Registration Details
CFR 2022 Registration will open on April 2nd, 2022.
Registration will include a rally lanyard and banquet meal. Rally registration fee will be $43 (USD). The rally registration will close on Friday, June 3rd, 2022 at midnight.
The banquet meal menu includes Roast Beef with Yorkshire pudding, Mashed potatoes, Mixed Vegetables, Caesar Salad, Green Salad, Focaccia Bread, & Dessert - Strawberry Shortcake. A vegetarian meal will be offered at the same price (please contact the rally committee via email to request).
Rally shirts are also available for purchase and pickup in Nakusp at CFR 2022. Short & Long Sleeve shirts are available in men's and women's sizing.
CFR22 registration and rally shirt sales are set up on the Attacktheroad.com E-Store. This site is operated by forum member Extrememarine - aka Wayne R. The store front is used for the EOM Rally event as well as donations and fund raising associated with the FJRiders.com forum. There are no use fees charged by this site, however there are fees for payments accepted via PayPal.
Contact Us
Use this form to contact the CFR organizers. Your message will be sent as an email.
Suggested Routes or Points of Interest
Revelstoke
Revelstoke has a wonderful downtown with lots of restaurants. This route includes a free ferry across a lake surrounded by mountains - bring a camera!